Last week we traveled on a day trip from Los Angeles to San Francisco. The LAX-SFO-LAX fare on United Airlines was $79. Including all taxes and fees.
BrandCultureTalk
chalks this bargain up to another episode of airline industry insanity that lead
Warren Buffett to quip that the Wright Brothers did more damage to capitalism than Karl Marx
. The last time we rented a car in San Francisco for a day, the rate was $77. So far so good. Plus $17.50 "Airport Transportation Fee" (for riding the "people mover" tram the 1/2 mile from the terminal to the rental car center), 2.5% "California Tourism Commission Assessment," 11.11% "Concession recovery fee," and 9.25% sales tax for a total of $112.95. In other words, the fees amounted to almost 50% of the base cost of renting the car.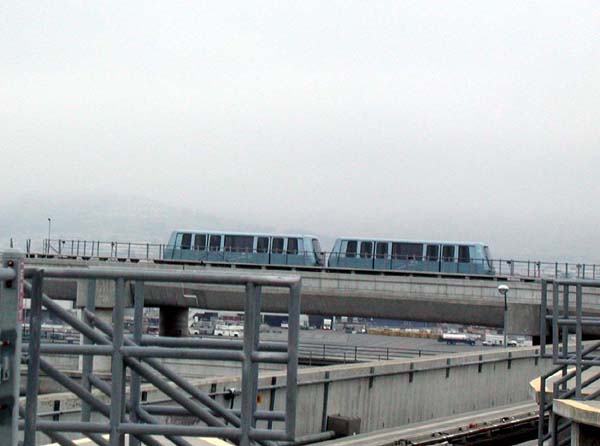 As ridiculously (and unsustainably) low as our airfare was, these garbage tourism fees designed to soak visitors instead of voters have become shocking even to travelers accustomed to high "transient" taxes. And the trend shows no signs of abating. In July, the
City of Oakland raised its occupancy tax from 11% to 14%
and
Las Vegas bumped its room tax up 3 percentage points to 12%
.
In New York City room taxes now total 14.45% + $3.50 a day
. Thinking of renting a car in Alaska? Your bill is likely to be
54.4% higher than the base price
. Worse yet are taxes that raise revenue completely unrelated to tourism.
Kansas City assesses a $4 "Downtown Arena" fee
on rentals to help pay for the costs of the Sprint Center.
In Georgia they've even added a rental car tax
to finance a stadium for the Atlanta Braves minor league baseball team
.
And the list goes on. The rapacity for new sources of revenue doesn't stop at hotel rooms and rental cars. Take, for example, parking tickets! This year the State of California decided to assess
a $4.50 per ticket charge for the "State Court Facilities Construction Fund,"
presumably to build better facilities in which to process the additional revenue generated by the new fees. Not to be outdone, local municipalities are adding their own new fees to the tickets, either rounding the $4.50 up to $5 or, in the case of Oakland again, upping the ante with a
$10 additional per ticket fee
. Equal justice under the law indeed. Many may dismiss this fiscal legerdemain as a nuisance driven by tough economic times. But the net result of all this nonsense is that visitors often have little sense of what a trip will actually cost. More than a mere irritant, the bait-and-switch nature of these "assessments" leaves visitors with both unanticipated expenses and the sense that they are the chumps. Lured by experiences available
Only in San Francisco
or by
San Deigo's $8.6 million "Happy Happens" positioning
, visitors find instead that they are subsidizing the common wealth through unexpected fees with little connection to travel. Such sources of funds will likely prove irresistible for their pernicious ability to raise revenue without attracting attention. But there is a limit to what visitors will endure. At some point travelers just may vote with their feet (and wallets) and go elsewhere or stay home. When this happens, the
$1,000 parking ticket can't be far behind
.